BREL Forum is bringing top professionals to discuss current themes in the real estate market.
August 9, 2023
• 0 Comment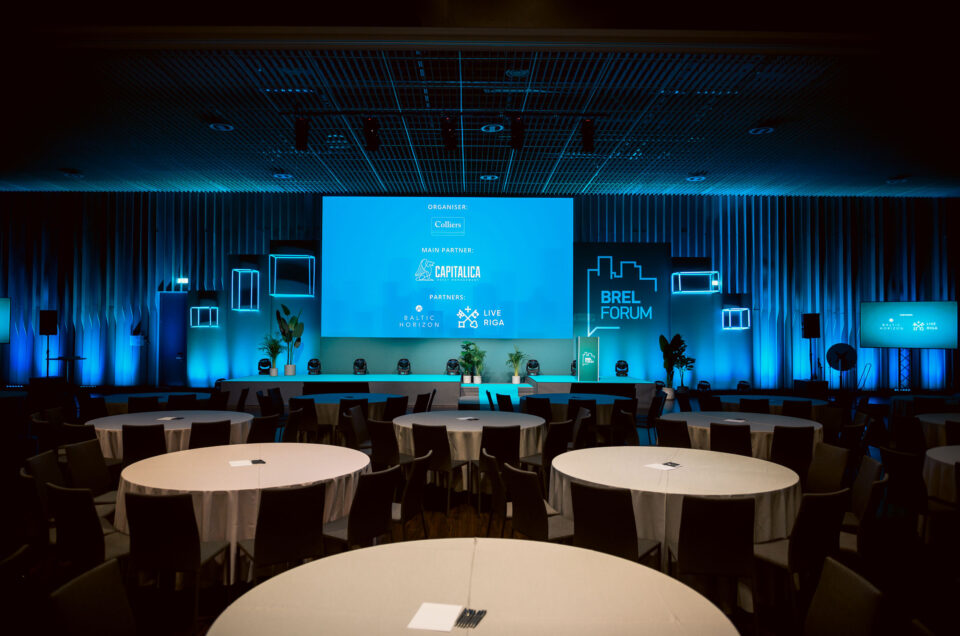 Learn more about the very first announced and many more speakers soon to be presented.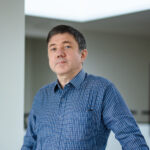 Peteris Ratas
Riga City Chief Architect
Peteris Ratas has over two decades of experience in architecture from multinational practices in New York and Shanghai. In his current role he wants to bring a dynamic global perspective to his native Riga.
With Peteris' theme ''Riga 2.0: Reviving the City'' he is going reveal what is a city magnet nowadays and how to bring people back to the city. With presenting his vision on city development, Peteris is going to look into the role of the developer and challenges in creating the urban environment.
Peteris is also going to stress the importance of architectural quality and landscaping in the urban environment and illustrate what ''15 min city'' stands for.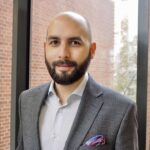 Jan Kamoji-Czapinski
Director, Location & Incentives Strategy EMEA Hickey & Associates
Jan has vast experience in site selection and incentives advisory. Jan has supported 200+ investment projects from various sectors such as Business Services, IT, Automotive, e-Mobility, R&D, Aviation, Logistics, etc.
Jan has negotiated and secured incentive deals worth over 300 m EUR, he helped multiple CEE cities to develop investment attraction strategies and incentive.
Jan's theme in the BREL Forum is going to be ''Foreign direct investment trends focus on CEE and the Baltics'', where he is going to elaborate on major disruptors in FDI flows, such as COVID-19, War in Ukraine, Pricing crisis, Supply Chain shifts and talk on how do they affect you. Furthermore, Jan will be revealing the role of subsidies in the investment attraction and especially how to position the Baltics in the global war for FDI?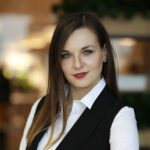 Renata Hartle
Real Estate Innovation Expert, Colliers Poland
Renata Hartle is a strategic advisor and real estate innovation expert, bringing creative energy and technology knowledge to all processes and collaborations.
Renata is experienced in implementing cutting edge technological solutions in the office market and in leading system integrations for centralized smart building platforms. She is very active in global PropTech community, on a mission to digitalize real estate industry.  Therefore, she works closely with start-ups and big tech companies to develop technological solutions in line with real needs of building users, leaders and owners.
Renata's speech ''How AI is going to change the real estate industry'' is also going to cover everything about futureproofing buildings.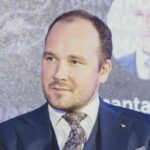 Zygimantas Mauricas
The Chief Economist at Luminor Lithuania.
Zygimantas as lecturer at ISM University of Management & Economics and one of the top Business Opinion Leaders in Lithuania and Active Investor is going to present his speech "The period of cheap and abundant money is gone… But for how long?".
Zygimantas Mauricas is going to cover topics many involved in the real estate are seeking answers to. When interest rates will start to decline? GDP: will we have positive or negative growth? Zygimantas is going to talk about inflation roller-coaster and real estate market prospects: Global, European & Baltic as well as real estate risks and opportunities.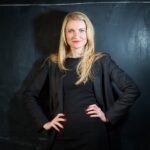 Kate Nightingale
Founder and chief behavioral officer of Humanising Brands.
Kate works with retail and other consumer brands, who aim for true differentiation not only in the market, but more importantly in consumers' minds.
Throughout the years Kate has worked with brands like Swarovski, Dowsing & Reynolds, Klarna, Harvey Nichols, Samsung, Disney, various start-ups and large established luxury marketplaces.
Kates topic in Forum will be ''The Future Consumer – Exploring the key consumer behaviour trends shaping the design of places we live, work and shop in''. Kate is going to address what does a future consumer behaviour looks like and where and how will consumers shop. As well as talk about the importance to know how these behavioural changes affect the design of places we live, work and shop in.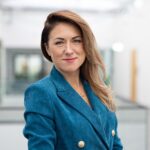 Kitija Gruskevica
Head of Latvian Branch RB Rail AS
Kitija Gruškevica is an experienced Board Member and Project Manager with a demonstrated history of working in the real estate development industry. Previously, she has undertaken managerial roles such as Advisor to the Deputy Chairman of the Riga City Council, Advisor to the Minister of Interior, and the Member of Board at the State Real Estate in Latvia.
She holds a strong professional background in infrastructure planning and construction project management, as well as crisis and change management, strategic management and planning, and international relations.
In BREL Forum Kitija's speech is called ''Challenges and opportunities of implementing electrification of the largest Baltic-region infrastructure project in the last 100 years – Rail Baltica''. The transformative global project aimed at enhancing connectivity within the Baltic region and beyond. It involves the construction of a high-speed rail network spanning Estonia, Latvia, Lithuania, Poland and Finland in the future.
Meet these BREL Forum speakers and many more top names in the industry by attending BREL Forum on 12th of October in Riga, Hanzas Perons.
Last year BREL Forum reached 350+ attendees with more than 20 speakers, providing an outstanding environment for real estate professionals to meet, share their experience and participate in a valuable networking.
Register here for the 12th annual BREL Forum >>