Growing gap between commercial property sellers' and buyers' expectations in the Baltics and Europe
September 18, 2023
• 0 Comment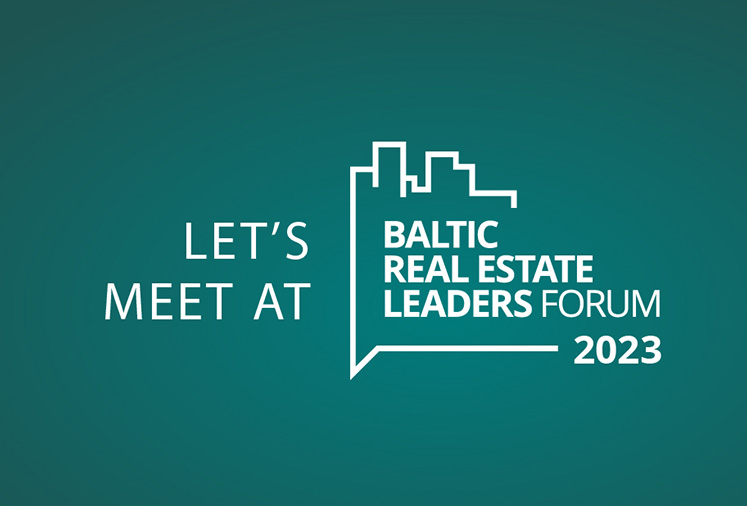 Riga, 15 September 2023 – The absence of Commercial Real Estate (CRE) transactions in the first half of 2023 posed challenges in gathering sufficient data for adjusting yields. This created a widening gap between sellers' and buyers' expectations, which also failed to align with deteriorating financing conditions. Consequently, CRE deal volume in Europe reached an 11-year low in H1 2023.
Furthermore, the need for asset refinancing demanded more equity, leaving less available for new investments and developments. Although construction costs have remained stable for a while now, the persistently high inflation and energy costs have led to a reduction in new development projects, however, projects already in motion are being continued. Investor sentiment toward new development initiatives has soured due to uncertainty regarding future demand and potential cost increases.
While the CRE market in the Baltic region has been less impacted by macroeconomic factors compared to the US, Western Europe, and the Nordics, the effects are still evident. Nevertheless, a potential rebound may occur earlier in the Baltic region.
More about asset refinancing, construction costs, inflation, impact on new project development and many more current market issues will be presented by real estate leaders in BREL Forum on 12 October 2023 in Riga, Hanzas Perons.
Preses Nama Kvartāls and Capitalica Asset Management realise that real estate industry is changing and adopting to present challenges and future opportunities. As urbanization continues, the real estate sector must find a way how to adapt, innovate, and thrive in an ever-evolving landscape. Therefore by partnering with BREL Forum, main partners– Preses Nama Kvartāls and Capitalica Asset Management, will help to elevate the overall quality of the conference and foster new ideas and collaborations that will allow to further on develop the Baltic real estate sector.
Andrius Barštys, chairman of the board of "Capitalica Asset Management", explains why for the third consecutive year, the company is supporting BREL Forum:
"Over the past years, the commercial real estate market has faced challenges such as pandemic, war, and inflation. Citizens, governments, and businesses are demanding new solutions, the success of which is measured in more than just financial outcomes. Investors can be part of such a solution, and we had a chance to prove that in the Forum over two years. We participate in and support the Forum to meet the business and investment community and discover our partnership in developing sustainable real estate projects. This is the right place and the right time for everyone who is in the property industry."
"BREL forum is an important event of the real estate industry in the Baltics – a professional platform that unites various experts, builds new connections and fosters cooperation. The event program provides in-dept overview about tendencies and trends, allowing to see the big picture even bigger," emphasizes Irēna Viļuma, Chief Operating Officer of Preses Nama Kvartāls.
Registration to the forum is open until October 6th.
Full program of the forum is available here>>>
About BREL Forum:
BREL Forum is the most important Real Estate Leaders event in the Baltics. Since 2010, BREL forum has been gathering real estate developers, investors, constructors and other industry-related experts and professionals. The organizer of the BREL Forum is Colliers, main partners of the forum – Capitalica Asset Management and Preses Nama Kvartāls.
About the BRELF Awards:
This year for the second time, BREL Forum will present BRELF Awards. There will be two awards in each category, one by public voting and the other by a jury. We continue this unique practice when real estate leaders and a professional jury have independently assessed the same real estate projects in the Baltics.
Public voting is available by October 1st.
More info:
Anastasija Ruža
Head of PR&Marketing
Colliers International
Ph. +371 29262468 anastasija.ruza@colliers.com