Baltic Market Response to Covid-19 – Findings from top Decision-Makers in Retail, Offices and Industrial Real Estate
April 22, 2020
• 0 Comment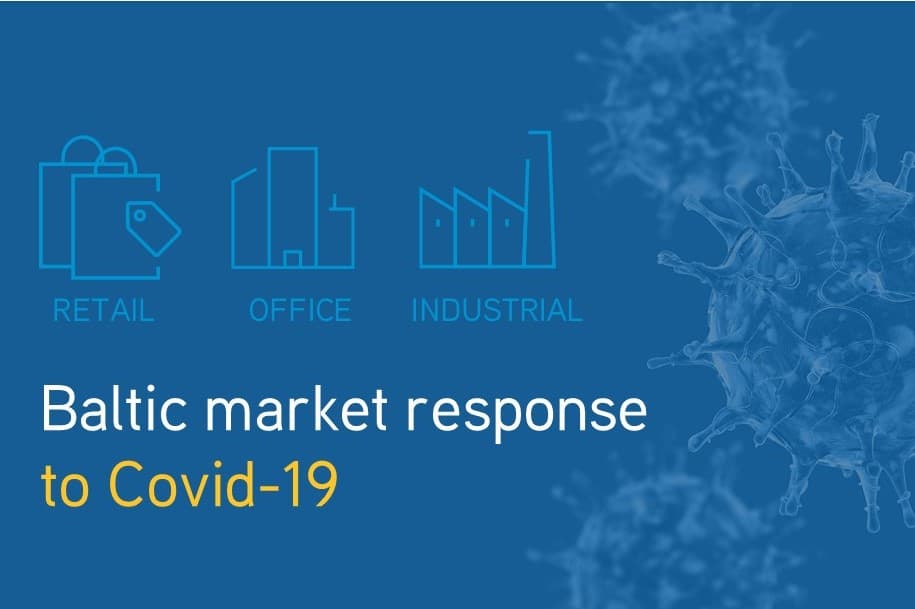 There is no question that the outbreak of COVID-19 has left a lasting effect on the global economy and society. Just how deep an impact has it left on the Baltic economies?
To answer this question, at the beginning of April 2020, Colliers International surveyed top decision-makers in the Baltic real estate industry.
They have now come out with highly insightful reports on three RE segments: retail, offices and industrial.
Some of the findings:
Businesses rush to implement e-commerce into their sales strategies, albeit with varying results.

Retail development plans haven't been postponed so far, although it may be harder to attract new international tenants in the near future.

Retailers supplying products for daily needs are likely to continue to be an attractive segment for investors.

COVID-19 has caused new industrial leasing deals and development projects to be postponed.

Tenants are often favoured in negotiations with incentives like fully or partially lease-free periods becoming more common.

Over the period of the next 12 months, a small decrease in rent rates and an increase in vacancy rates is expected.

Most occupiers intend to maintain the current size of their office premises.

Companies also intend to allow their employees to work remotely once the situation stabilizes. The findings of the Colliers Baltics survey on working remotely, however, suggest that this may not have as wide an effect as originally expected.

Most landlords and tenants have a rather optimistic outlook, believing that the office leasing market and business, in general, will recover before the end of 2020.
Download the reports below to find out which market sectors have the most promising future perspectives, what investors might be looking at next and how the Baltic markets differ from the EMEA and global trends in each of these segments.
Retail | Download                                 Offices | Download                              Industrial | Download