BREL Forum 2020: Early Bird Sale Extended to 19 June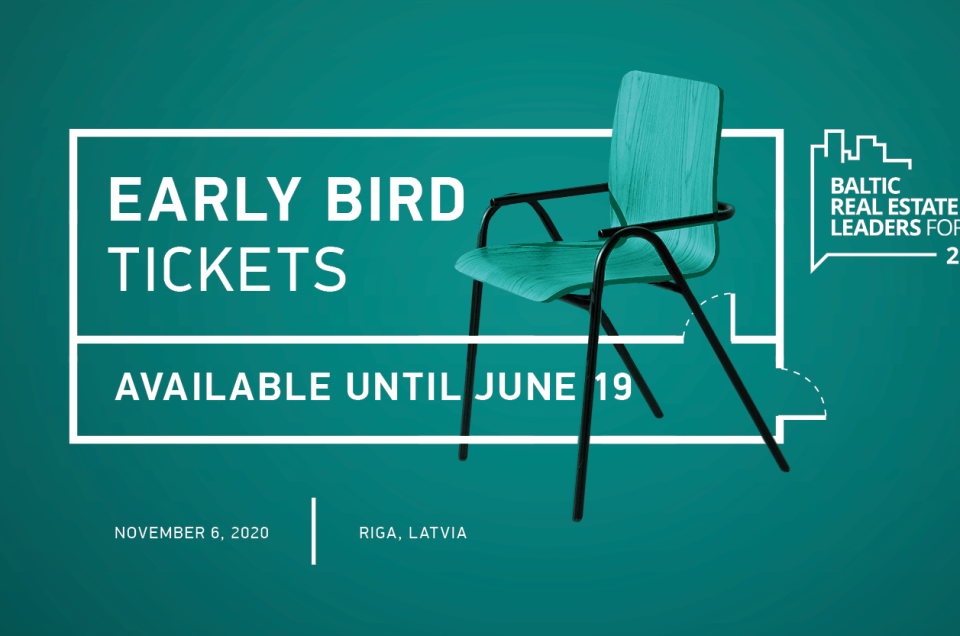 While nearly nothing seems certain these days, the organisers of the Baltic Real Estate Leaders (BREL) Forum – Colliers International and iDEA HOUSE events – have reconfirmed that the forum will take place on 6 November 2020. 
The organisers note that the popularity of the three recent BREL Forum webinars has highlighted the urgent need for more clarity, strategy, tips and shared ideas for future growth of the Baltic real estate market. 
For this reason, it is imperative that the largest real estate and investment event in the Baltics – the BREL Forum – is still there for the benefit of its loyal participants. 
The organisers have doubled their effort in bringing this unique event to life as planned and in the same form as all previous years. 
Recognising the challenges many in the industry face in planning an event several months ahead, the BREL Forum 2020 offers particularly friendly ticket sale conditions – the Early Bird sale with a EUR 150 discount from the full price has been extended to 19 June and tickets will have a no-limit return policy from the day the order has been placed (More details in Terms & Conditions).
Tickets can be purchased on the BREL Forum website.