BREL Forum 2022 – Main Insights
October 17, 2022
• 0 Comment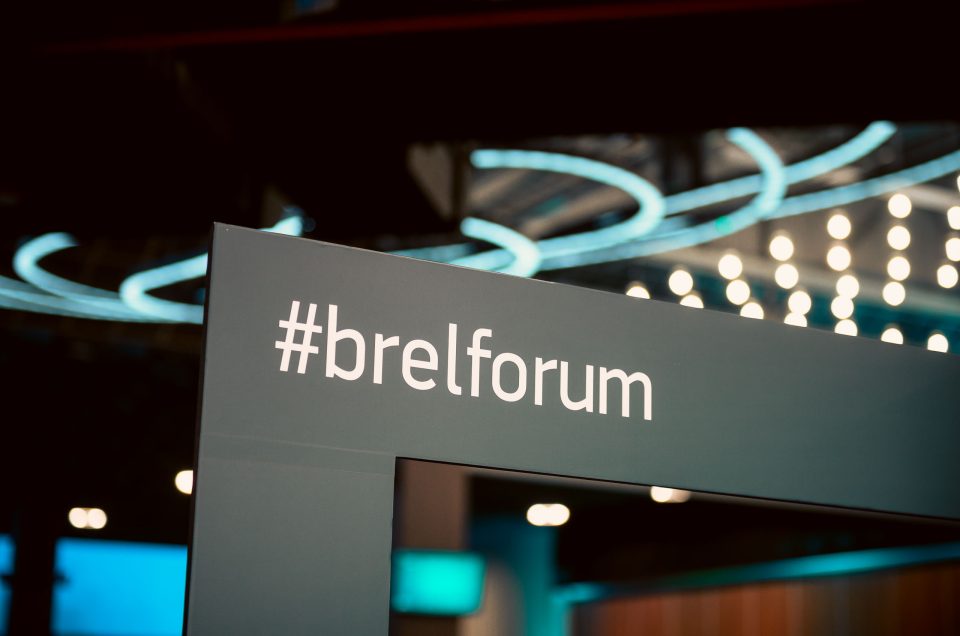 Martins Stakis, Mayor of City of Rīga:
The main goal is to increase Riga's competitiveness in the long term. And we can do this by making the city calmer, greener and more joyful. That is key to attracting more talents to our city and ensuring places to work and live. Therefore, there is a necessity to support the possibilities of new investments, and we are aiming our activities to attract investment of more than 1 billion euros to do so.
Morten Hansen , Head of Economics Department at Stockholm School of Economics in Riga:
Not since 2009-2010 have economic variabilities changed so rapidly during the year. First, there was a bounce back of the economy from post-corona at the beginning of the year. And now we see the ghost of recession leaning out from a drawer in the dark room.
I can say some not-so-good news. The purchasing power erodes as inflation grows. In the nearest future, we need to assume that we lack saving buffers and that the monetary policy is tightening. As we can imagine, increased interest rates mean less money for those with a mortgage as the payment might expand. One more thing is that energy prices are transforming our energy consumption behaviours. Therefore there are coming new ways how society thinks about heat and electricity.
So a good thing today would be to stay attentive and focus on what we can learn, gaining more experience and knowledge.
Markus Schaefer, Founding partner Hosoya Schaefer Architects:
We are experiencing a paradigm shift from global cities of high individual mobility and consumerism towards new localism, reduced mobility and higher volatility. We have spoken a lot about human needs in the new cities, but the important question is, what is happening with industrialization? There are coming new ways of production, decentralization and more technologies. We need to plan our cities to ensure these new forms of production in greener, more accessible conditions and add a mix of building and city area usability. The new urban mix might be keywords we need to focus on for next years.
Riga is less industrialized than the average Western European city, and many unused areas are available close to the centre. Therefore, a good strategy would be to increase the diversity in developing these places. We know where the future might lead us, and Riga could use this opportunity.
Kristjan Tamla, Head of Retail at EfTEN Capital AS:
Central banks are tightening, and the effect on real estate is higher interest rates. That means that rental income is lower than the interest rates, which is big trouble for developers. So I can say that property sector market-based financing has taken a hit. The "Risk-free" rate is 4%, and all risky assets will be priced on that. Change in interest rates is happening now, but that merges in a scene where we are going in the nearest future, let's say ten years in the future. Demographics show that there will be a lower demand for residential housing. That means we need to reflect on how residential developments will affect not only today but also in the near future.
Panel discussion – Why Baltic investor capital starts flowing outside of the region, and what does it mean in the long run?
There are projects in the Central and Eastern European market where Baltic capital companies have invested, like Poland and Slovakia. However, some other countries are also on the radar. The main reason is  lack of attractive Baltic projects where to invest and in some cases more favorable financing conditions or property fundamentals. Also, the Baltic-based investment companies' business appetites are growing, and ambitions are becoming more significant. Therefore, turning to the Central European market is a logical next step. It's about differentiation, the split of the portfolio and profitability. What will happen with the investment split in the long-run – will be affected by interest rates and yields.
Panel discussion by Angela Kolesnikova  Partner, Colliers, Albin Rosengren Partner, Head of Real Estate & External Growth, East Capital, Tomas Rudokas CEO, Groa Capital, Viktorija Venclovaite Orkine  CEO, EIKA Asset Management, Kevin Turpin Regional Director of Capital Markets, CEE, Colliers, Kestutis Sasnauskas CEO, Eastnine.
Panel discussion – How to cope with the rising energy and construction prices?
"Nobody expects a miracle that construction prices will return to what they were a few years ago." This means that the increase in construction prices might be there to stay. The wisest thing for consumers in the residential market would be to calculate the total costs of ownership as the younger generation already does.
Some might say that "The developers could take the hit." At the same time, others believe that the cost should be split among all market participants. In the industrial and office building segments, the challenge is to revise the rental prices so that the business can still do business and the developers pay the interest rates. That might be the new short-term sustainability to scale the interests of tenants and developers.
Panel debate by Mārtiņš Vanags Managing Director, The Alliance of Real Estate Developers, Mareks Kļaviņš CEO, Bonava Latvija, Ģirts Vildavs CFO, Premier Restaurants I Baltics, Pēteris Senkāns Founder & CEO, Piche, Andrius Barštys CEO & partner, Capitalica Asset Management, Laurynas Kuzavas CEO, SIRIN Development.
Audrone Kuprionyte, Head of Baltic Real Estate at SEB Lietuvoje,  SEB Latvija, SEB Eesti:
We are experiencing when reasons why we are a managing business in the offices' changes. Our logical mind could say that office might be unnecessary, but that's where our irrational or emotional senses come. Even when we can work and ensure all the functions are working from home, we still need to consider other needs. Those are longing for belonging and interaction with live human beings.
The office is where the company's culture lives and can be shared and spread. So even if we do not need the physical spaces for working, we need the office to create the company's culture. Therefore we introduced an activity-based office, grid planning and flexibility in the rental contract. In our mind – SEBs – this is sustainable thinking – that lets us get the best out of the premises. We decided to minimise the post-pandemic impact as much as possible but to prioritise the needs of customers and employees.
Sven Moller, Workplace Advisory at Colliers:
"More is more and less is bore" that's how we used to think—providing more settings, more amenities, more services, branding and so on. That was our paradigm until the pandemic came. That introduces a shift of offices from form to functionality. So what should the businesses focus on? The suggestion is to redefine MVP or Minimum Viable Product of premises based on attendance, community, surroundings and adapting needs. Then we can develop and create a purposeful attendance of the offices for offering things that employees cannot experience working from home – spontaneous experiences, socialising and randomness.
Yes, for landlords, that means less rented space. So the question is can we think more broader about unused space? Can we reshape the buildings for residential needs? Can we make a co-working space? Can we rethink the usage of our facilities? To achieve this, we are to activate the neighbourhood around these unused spaces – introduce a diversity of services and places to attend. That means flexibility in operating the buildings.
BRELF Awards 2022 winners
More than 900 individuals in the Public Vote and Jury results have been counted. Congratulations to all the winners – VERDE, Lidl Latvija, SG Capital, Būvkompānija Merks, Tech Campus by SBA Urban, Eastnine Lietuva, BTA, Fabrika retail park&offices by VPH and Martins Vanags!
VERDE  project by Capitalica was awarded the Project of the Year by Jury and Public voting. Two Public Vote awards go to Lidl Latvija as the Developer of the Year and Best Green Initiative. In addition, Martins Vanags – head of Nekustamā īpašuma attīstītāju alianse – receives a BREL Forum Special Recognition Award for the tremendous input and support of the real estate industry over the recent period.
See the whole list of nominations and winners here – www.brelforum.com/brelf-awards-2022/