The Real Estate Industry Forum will focus on future technology trends this year.
July 13, 2018
• 0 Comment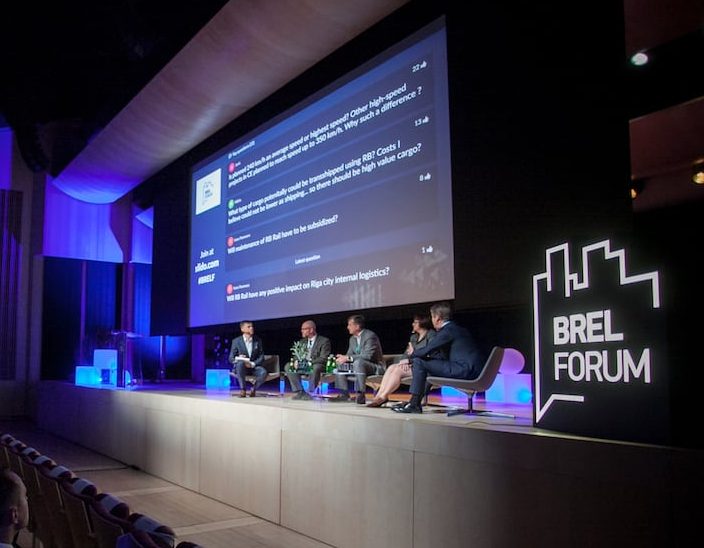 This fall, the Baltic Real Estate Leadership or BREL Forum dedicated to the real estate sector will take place in Riga at the VEF Culture Palace on November 2. The forum will bring together leading industry experts, businessmen and investors from Latvia and other Baltic and European countries. The aim of the forum is to discuss current market trends, to predict their future development, to address possible solutions of existing challenges, and to promote understanding about the attraction and use of smart foreign investments.
This year, the forum's program is divided into three content-specific sessions. The first block of content will focus on the urban environment, attractive urban planning and the overall development of the urban space, which has become a widely discussed theme in recent years. The second session will be dedicated to the topic of investment, in which local and foreign investors will express their views on the Baltic real estate market, as well as look at the latest trends in the investment industry and the forecasts for the coming years. The topic of the third session of the forum will be future prospects with a focus on modern technologies: the latest trends that will have an impact on the real estate markets in the context of offices, retail and industrial areas will be considered. The forum's program will also focus on topical issues such as internet of things, e-commerce, consumer experience, and last mile delivery. Interview sessions include panel discussions and networking activities
"This year we have been organizing the BREL forum for the seventh year in a row. During these years we have gained experience and have taken into account the suggestions and wishes of the participants of the Forum of previous years, so we will try to surprise all the participants with new ideas and an interesting program of content," says Deniss Kairāns, Head of Colliers International in Latvia.
The speakers in the forum programme this year will be both executives and analysts of the Baltic real estate and investment industry, as well as a number of international experts. Among the speakers who have already confirmed their attendance are Head of EMEA Research at Colliers International Damian Harrington, Leasing Manager at METRO-ECE
Centermanagement Zulfukar Tosun, Investment Director at NEPI Rockcastle Gijs Klomp, CEO of Technopolis Keith Silverang, Chairman of the Board at Ukrainian Governance Academy Aivaras Abromavicius,  as well as other experienced industry professionals. The forum's moderator will be Girts Ruda, General Counsel of RB Rail AS.
Registration is available here. Tickets can be purchased at a special price until September 22. The forum will be held in English and is organized by Colliers International in partnership with iDEA HOUSE events.