Real Estate leaders to gather in BREL Forum to discuss rising energy and construction prices
September 28, 2022
• 0 Comment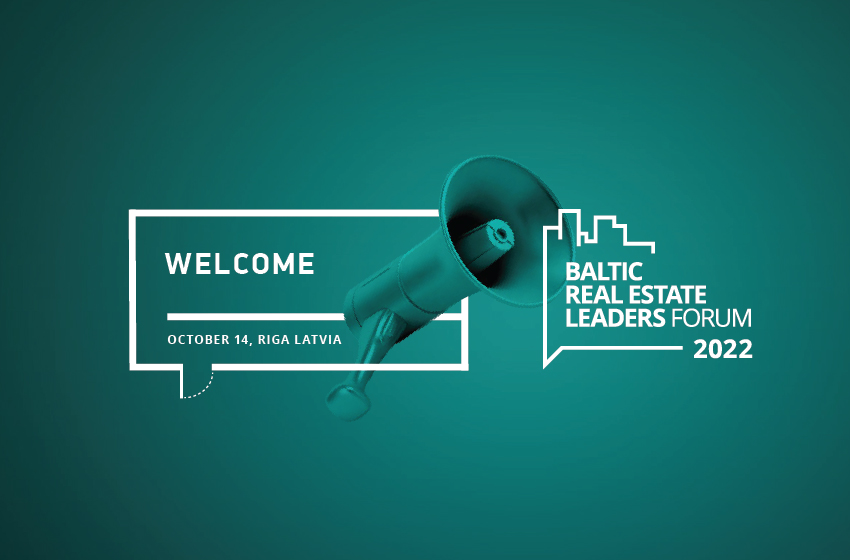 This year's annual real estate event, the BREL Forum, will gather Baltic Real Estate market leaders for the 11th time to discuss the latest challenges in the project development – starting from significantly rising prices in the construction and skyrocketing energy prices impacting the tenants of both commercial and residential projects. This year BREL Forum will be held on 14 October at ATTA Center, Riga.
In August, annual inflation reached as high as 21,5%, the average increase in construction prices this year grew by 21,9%, and energy and heating prices for upcoming months are hard to predict. Economic development affects Real Estate both in short-term and long-term planning. In the short-term, this affects tenants and their ability to adapt to increase upkeep costs. Therefore, long-term sustainability becomes more important in planning and developing new real estate projects.
"A few years ago, sustainable offices with energy-efficient solutions like chilled-beams and solar panels were nice-to-have. But the current economic turbulence has finally and clearly opened the eyes of the real estate industry – new, modern A-class offices, especially if they are located in the city center, will win the race not only in the future, but already now, because it is important for tenants to both be conveniently located and energy saving. But as it is so difficult now to predict the future and the costs, the best time to invest in real estate has already passed. However, the Riga market still has many promising opportunities, not only in the commercial, but also in residential segment," says Andrius Barstys, co-founder and CEO of Capitalica Asset Management, developer of Verde.
Crisis always enacts shifting in thinking and acting. The market closely follows, evaluating what lessons to learn and how these years will affect further economic development. Therefore main topics of this year's BREL Forum will be Future proofing and shifts in the investment behaviour of the Baltics investors. This year's keynote speakers include Markus Schaefer from Hosoya Schaefer Architects Switzerland, Sanna Yliniemi from Citycon Finland, Albin Rosengren from East Capital, Kestutis Sasnauskas from Eastnine, Andrius Barstys from Capitalica Asset Management and other prominent global and regional real estate leaders.
The registration to the forum is open until 11 October at www.brelforum.com
About BREL Forum:
BREL Forum is the most well attended Real Estate Leaders event in the Baltics. For 11 years, BREL has gathered leading real estate developers, investors, constructors and other industry-related experts and professionals. The organizer of the BREL Forum is Colliers, main partner of the forum – Capitalica Asset Management, partners of the forum – Baltic Horizon and LiveRiga. More info: www.brelforum.com
More info:
Anastasija Ruža
Head of PR&Marketing
Colliers International
Ph. +371 29262468 anastasija.ruza@colliers.com