BREL Forum 2022: "Nobody expects a miracle that construction prices will return to what they were a few years ago."
October 18, 2022
• 0 Comment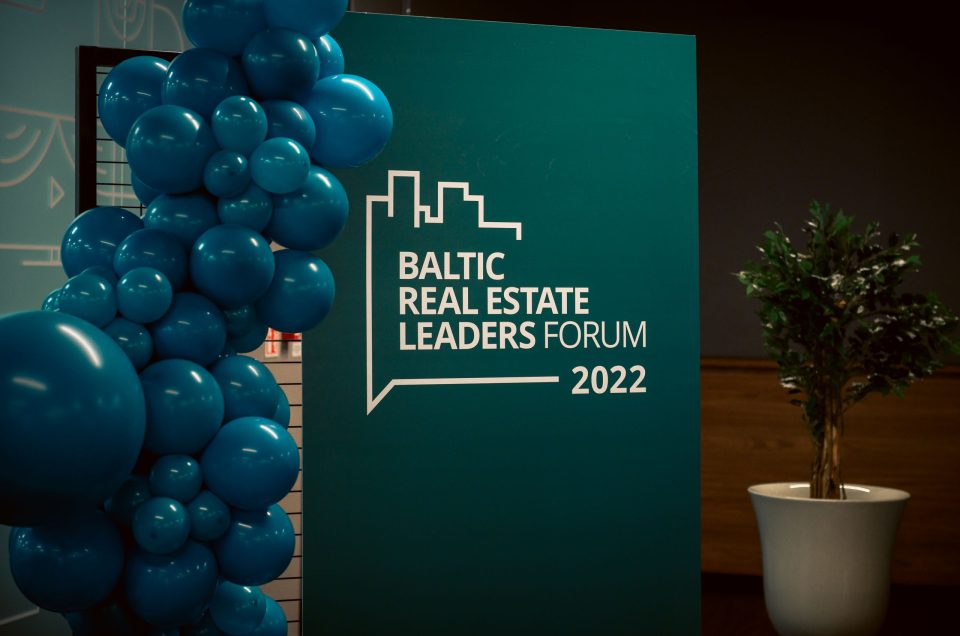 Real Estate leaders from all Baltics gathered for a one-day BREL Forum in Riga on 14 October to discuss latest challenges in the industry.
During the debates the experts noted that nobody expects that construction prices will come back as they were. However, real estate leaders believe that price raise is here to say. At the same time – from a real estate investment company point of view – they have outgrown the Baltic market, and more and more companies are investing or evaluating the investment in Central and Eastern European regions.
Increases in construction prices are here to stay. This affects tenants – in all sectors – residential, commerce and industry. Real Estate leaders have observed that younger generations in the residential segment are not looking at the price of an apartment or house but at total ownership costs. That includes not only morgtage payment but also cost of utilities. Experts believe this would be wise for all consumers because the total cost of ownership is the most realistic figure for real estate expenses.
The challenge remains in the commercial and industrial segments. In the industrial and office building segments, the challenge is to revise the rental prices so that the business can still do business and the developers pay the interest rates. That might be the new short-term sustainability to scale the interests of tenants and developers.
Regarding investment in real estate projects, the new trend for Baltic capital companies is to invest in projects in Central and Eastern Europe. Companies already have invested in countries like Poland and Slovakia. And some other countries are also on the radar. The main reason is lack of attractive Baltic projects where to invest and, in some cases, more favourable financing conditions or property fundamentals. Also, the Baltic-based investment companies' business appetites are growing, and ambitions are becoming more significant. Therefore, turning to the Central European market is a logical next step. It's about differentiation, the split of the portfolio and profitability. What will happen with the investment split in the long-run – will be affected by interest rates and yields.
BREL Awards winners are announced here: https://www.brelforum.com/brelf-awards-2022/
More findings and insights of the forum: https://www.brelforum.com/brel-forum-2022-main-insights/
About BREL Forum:
BREL Forum is the most important Real Estate Leaders event in the Baltics. For 11 years, BREL has gathered Real Estate developers, investors, constructors and other industry-related experts and professionals. The organizer of the BREL Forum is Colliers, main partner of the forum – Capitalica Asset Management, forum partners – Baltic Horizon, LiveRiga, supporters – Eastnine, SIRIN Development, NĪAA. More info: www.brelforum.com